10 Tips to Prepare for CBSE English Examinations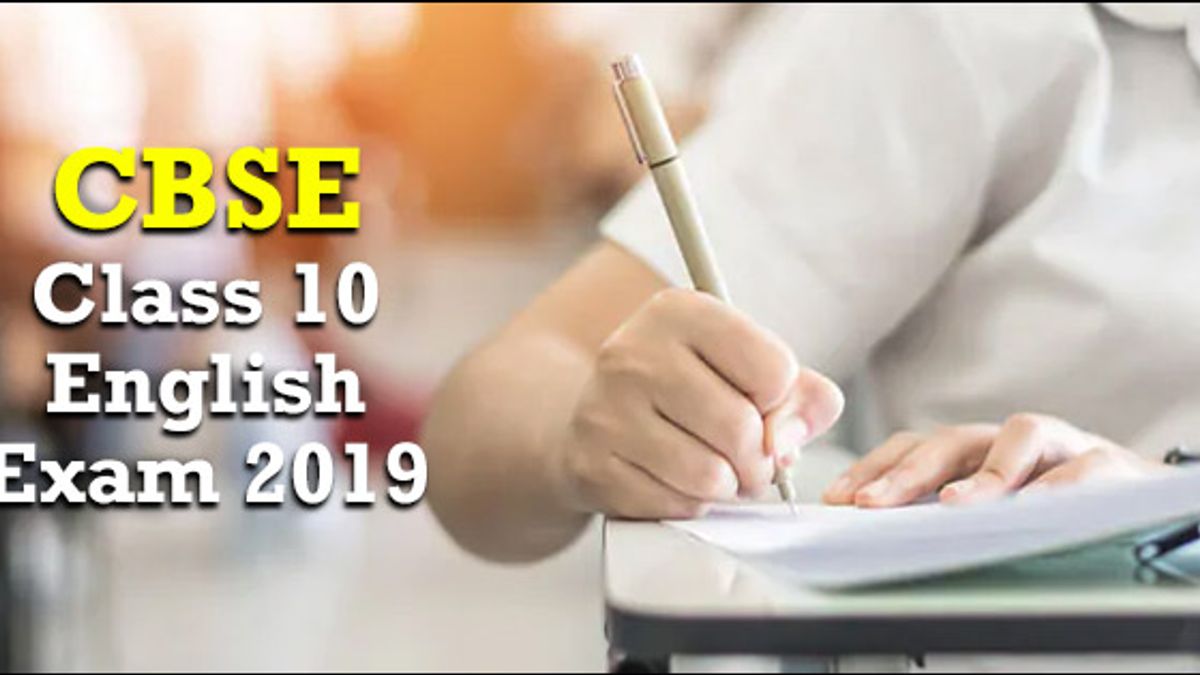 One of the most pressing questions a class 10 student has is how to study for the English exam. The Class 10 CBSE board exam is a challenging period in any student's life as it establishes the foundation for their professional life and achievements. Students struggling with the English subject and want to do well in the exam can use the tips and strategize.
10 Tips to Prepare for CBSE English Examinations
1. Paper pattern and syllabus
To begin preparing for class 10 CBSE English subject, students need to be acquainted with the exam pattern and CBSE English curriculum for the class 10th board examination so that students can plan their studies. The pattern provides information about the examination's weightage and mark distribution.
A student must adhere to the NCERT Class 10 English syllabus. No topic should be overlooked or ignored. It specifies the weightage assigned to each segment, the number of questions posed, and the important topics and chapters that should be covered first.
2. Use the right CBSE English Class 10th textbook.
English NCERT books are the most crucial to master first for any CBSE board exam. Students can use English reference books to practice more questions and subjects.
3. Regular practice is a must.
Students should cultivate a reading habit by reading novels, books, newspapers, and other media. This practice helps students develop their reading and writing expertise and vocabulary and master correct tense usage.
4. Practice previous years' papers and sample papers
To learn more about the kind of questions, exam structure, and curriculum, start practicing the CBSE English sample paper class 10. It will also assist in addressing the complexity level of the questions. Solving question papers assist in becoming acquainted with the critical questions.
5. Time management
This will allow you to write questions more efficiently and save time for reviewing. While taking exams, try to use time management skills. It entails thoroughly reading and comprehending the questions before proceeding to write the solutions.
6. It is never a wise idea to study selectively.
Give each chapter or poem the time it needs. Even if you find a chapter tough, do not leave it without at least reading it two or three times.
7. Concentrate on strengthening your writing skills.
Get into the routine of reading the newspaper daily to improve your grammar and expand your vocabulary. It will assist you in framing your phrases in a grammatically correct manner.
8. Neat and understandable handwriting
This allows the examiner to better grasp what you've written and rewards you with higher scores.
9. Pay close attention as you read the questions.
Many students are so eager to start writing their papers that they do not grasp what the question demands. Read the questions attentively, comprehend what they need, and then jot down your solutions.
10. Don't be nervous
Try not to focus on what you don't know or have not prepared. Instead, concentrate on the chapters you've learnt and know by heart. Don't be nervous, as it might create brain fog and cause you to forget even what you know.
Conclusion
English is recognized as a necessary subject for students to comprehend. Students in CBSE Class 10 usually underestimate English, yet it is important to remember that it is the most scoring subject on the board exam. These tips and strategies, combined with hard work and perseverance, will help you to score high marks in the CBSE Class 10 Exams. Students can also check out CBSE Sample Paper Class 10to practice different question typologies and evaluate the solutions with the given answer key.
FAQs
Q1. How can I study for English Class 10 in 2022?
Ans: Learning smarter, filtering relevant subjects, practicing sample papers, and answering English sample papers and previous year's problems can all help you get better grades.
Q2. How do I obtain good marks in English?
Ans: Make a timetable and stick to it. Include small breaks and strive to practice answering numerous questions.
Q3. Is NCERT sufficient for preparing for the CBSE Class 10 English Exam?
Ans: Yes! Many questions in the CBSE Class 10 Board Exams are based on NCERT textbooks and their subjects. So don't be anxious! All you need are NCERT books.